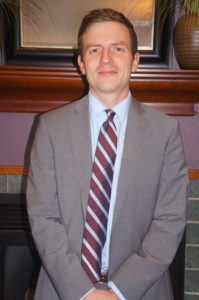 Glenn S. Kern
Attorney
University of North Carolina School of Law, Chapel Hill, NC
GLENN S. KERN began working for the Reeves Law Firm as an associate in July 2016. Originally from Alamance County, Mr. Kern graduated from the University of North Carolina at Chapel Hill in 2007 with a degree in Linguistics. Following his undergraduate education, he worked for six growing seasons as a farm laborer and carpenter in the Piedmont of North Carolina.
In 2012, Mr. Kern continued his education at the University of North Carolina School of Law in Chapel Hill, graduating with honors in 2015. During law school, he spent over 200 volunteer hours assisting low-income clients in both civil and criminal matters. He also completed internships with the Chatham County Public Defender's Office, Legal Aid of North Carolina, and the Southern Environmental Law Center.
In the year following his graduation from law school, Mr. Kern completed his seventh growing season as a farm worker in central North Carolina, he assisted the French Broad Riverkeeper (Buncombe County) in implementing an agricultural pollution monitoring program, and he completed a two-month internship with Judge Max O. Cogburn at the Federal Court for the Western District of North Carolina.