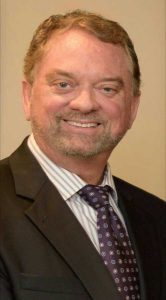 Jeffrey J. Walker
Attorney of Counsel
Stetson University School of Law, St. Petersburg, FL
JEFFREY J. WALKER is a licensed practicing attorney in North Carolina, Tennessee and Florida. Having practiced in Florida since 1980, he earned the designation there as Board Certified in Civil Trial Law. Jeff is a graduate of Stetson University School of Law in St. Petersburg, Florida.  Our predecessor law firm, Walker DiVenere Wright, was founded by Jeffrey Walker in 2002.
In Boone, North Carolina and the surrounding areas, Reeves DiVenere Wright, Attorneys at Law engages in real estate, construction, contracts, personal injury, wrongful death, workers' compensation and insurance disputes.  In addition, the firm handles family law matters including prenuptial agreements, divorce, child custody, wills and powers of attorney for general and health care purposes.
In Mountain City, Tennessee, Mr. Walker is engaged in a general practice which includes overseeing the operation of Walker Title, LLC.  His practice includes residential, commercial and industrial property transactions.  Mr. Walker has assisted in negotiating property disputes of all types and has successfully settled numerous actions to quiet title.
In Florida, Mr. Walker is an active licensed attorney and currently supervises Walker Title, LLC in its multi-state title activity.  Numerous clients have asked for representation outside the High Country of North Carolina and Tennessee, and his knowledge and experience have proved invaluable.